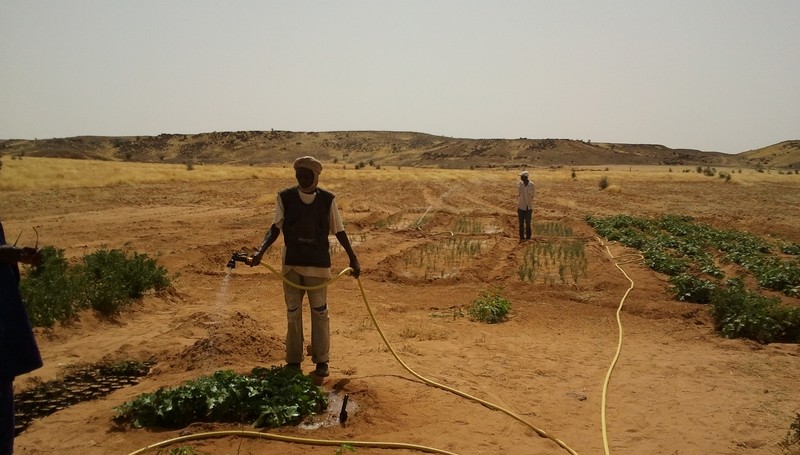 In Agriculture,Health,Micro-enterprise,Reports,Training
Rural Development
Doulos Comunity supports a range of rural development projects in Mauritania. One project focuses on agricultural development, including loans for appropriate technology, and water projects. A second focuses on nutrition and health education.
In 2012, the Agricultural Development project provided 117 plows, 1500 meters of fencing and 11750 meters of barbed wire to local farmers. It also financed the installation of an irrigation pump for one community. In addition the project provided micro-loans to 14 communities, primarily to support the creation of community shops which allow local families to buy basic staples at a lower than normal price. Approximately 2500 adults and children directly benefitted from the project activities in 2012.
The health and nutrition project focuses on providing basic health services and training to families in the region, including blood pressure monitoring and counseling about a healthy diet, wound care and first aid training, nutritional training, and dental care. The project served approximately 2000 individuals in 2012.
Continuing to develop a 13 hectare orchard in the Gorgol region, in partnership with the U.S. business « Just Neem.» The orchard is planted with Neem trees and Mango trees, as well as some seasonal fruits and vegetables to serve as an income-generating project for the local community. In 2012 we sponsored the creation of a locally-registered business in Mauritania that will continue to expand and manage this project.